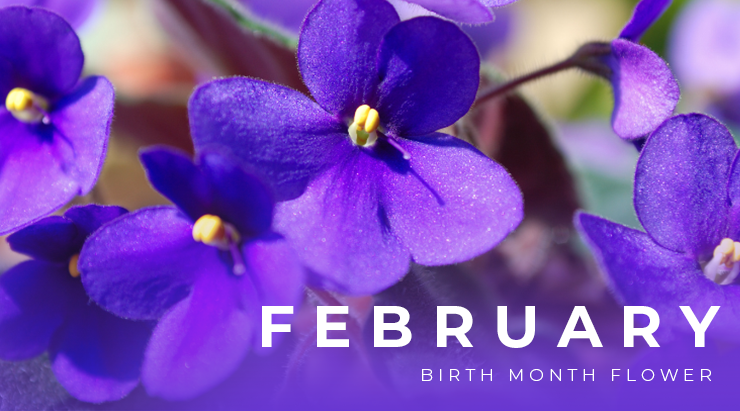 Flowers are always a great idea to send someone on their birthday to let them know they're on your mind! February's birth month flower is the violet. While not typically used in flower arrangements, they are often available as potted plants! Learn more about what makes violets so special:
History
Violets can be traced back to 500 BCE, when ancient Greeks used violets in wine, foods, and medicines. They were even an ingredient in their love potions! Their name comes from their purply-blue color. However, they can also be found in other shades of blue, yellow, and cream. There are around 500 species of violets today.
Flower Meaning
Violets typically stand for innocence, everlasting love, and modesty. They can also be a symbol of spiritual wisdom, faithfulness, mysticism, and remembrance. 
Interesting Facts
In Victorian times, some people believed that carrying violets would keep evil spirits at bay, or wearing one on your head would keep you from getting too inebriated.

They are the state flower of several U.S. states: Rhode Island, Illinois, New Jersey, and Wisconsin.

Violets' scent temporarily desensitizes the nose, meaning they can't be smelled again until those nerves recover.

They are popularly used on wedding cakes, salads, and fish, and are edible raw or cooked. 
When sending birthday gifts in February, keep violets in mind!